Your Ultimate Buying Guide for Wooden Sofa Set
Thursday, June 9, 2022
Sofa Set Low Price: The most significant piece of furniture in the living room is the sofa set. There is no denying it. It is not only the largest in terms of size when compared to other living room furniture, but it is also the most used.
When guests arrive, people utilize it to watch television, read the newspaper, and conduct important family chats. As a result, when selecting a sofa, you'll need to consider all of your selections before deciding on the one you'll take home.
Table of Contents
Designer Sofa Sets For Your Living Space
The Home Dekor is an online furniture store in India with an extensive range of designer sofa sets and Wing Chair Online. We've put together a useful collection of sofa set designs to make your decision easier. Lets have a look!
Dalfred Sofa Blue
The Dalfred sofa in blue is a popular customer choice and the ideal element to tie the room together. It's the perfect answer for homes with restricted square footage. The geometric shape and straight-line design are appropriate for any interior design style.
The sofa is ergonomically constructed with the user's comfort and convenience in mind. The cushion filling provides the support and comfort you need while relaxing, as well as giving the sofa shape and dimension.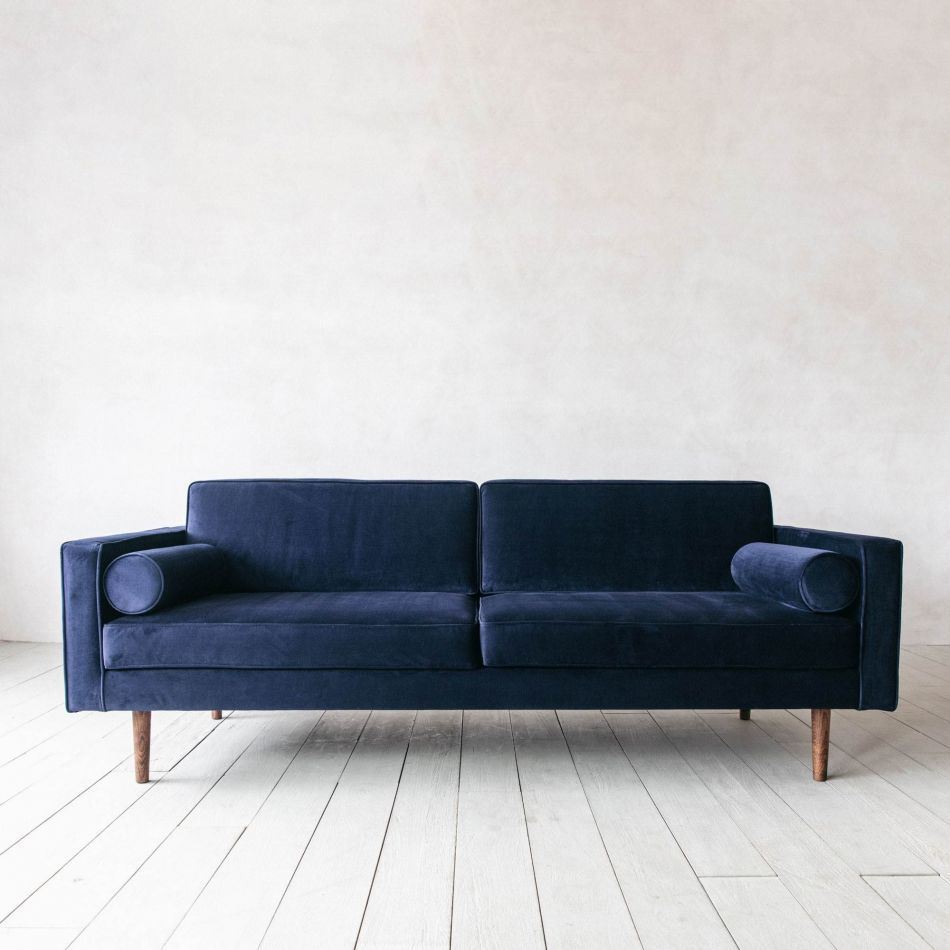 Zack Sofa
The Zack single-seater sofa is a statement of luxury, manufactured in a milk color Lenin seem fabric with a modern straight style. It is upholstered in high-quality Sheesham wood. Zack sofa can be employed in any drab area of the house, as well as beside a window or in bedroom furniture.
Maharaja Sofa Yellow
The embroidery wing chair is a lovely wing chair with armrests, the cloth is embroidered, and the wing chair has a highly aesthetic appearance. With a lovely design on the fabric, it provides tremendous aesthetic delight.
Peacock Wing Chair
The backrest of the Peacock wing chair is bright, and the armrests are cozy. The peacock chair is a living room furniture marvel because of its rainbow upholstery fabric.
All you have to do now is sit back and relax in the peacock wing that surrounds you. The roomy seat allows you to sit in a number of positions, while the soft wings provide enough head and neck support.
Alvin Sofa
Fabric and Sheesham wood combine to make the Alvin Sofa. There are no compromises on comfort, and the bedroom can accommodate two people. It's a one-of-a-kind item. It has a royal appearance and enhances the beauty of your living space. It features natural-colored round legs.
Conclusion
These are the most stunning sofa set designs for your home to give an appealing look to your space. The Home Dekor India is a place where you can Buy Patchwork Sofa Online, Buy Bench Online, Buy Lounge Online, and many more. You can explore more to get the perfect sofa for your living space.