How to keep your Home furniture safe from coronavirus?
Saturday, April 11, 2020
How to keep your Home furniture safe from coronavirus?
In the wake of the global crisis, every person has to take the best care of themselves. Coronavirus is a quickly spreading virus, which can infect a person when they come in contact with an infected person. Even if you are within 6 feet of distance, you can still get infected with Coronavirus. The transmission occurs through the respiratory droplets, which can be on hand or any other body part.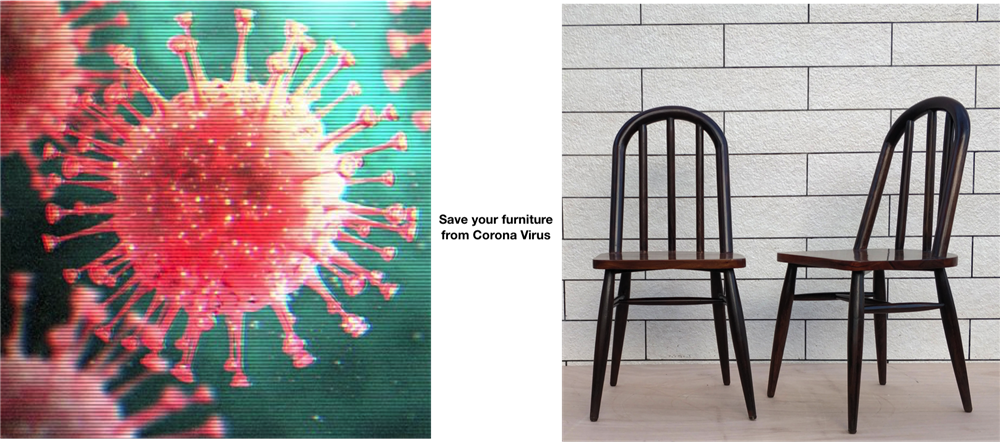 Every country has started to prepare itself for the worst, and they have started a lockdown. The people have to stay inside their house to avoid crowd gatherings. You have to keep yourself in your house so that you do not come in contact with an infected person. If you want to make sure that your house is not infected with Coronavirus and keep it safe, then you have to use proper cleaning methods.
Here you will learn about different types of things that will help you to clean the home furniture to get safety from coronavirus properly. You just have to follow all the things mentioned below to take the best care of yourself and your house. Cleaning your house properly will ensure that you and your family remain protected from the Coronavirus threat.
So in a difficult time, people may be confused about how to clean the furniture, doors, stair railing, door handles, etc. and the question need an accurate answer, so below we try to solve this query
Is it okay to use wipes and sprays?
Yes, you can use wipes and sprays to remove the bacteria. You should before using the 1rid of any infected particle from the furniture. You must regularly clean all your furniture as the particles can travel through there.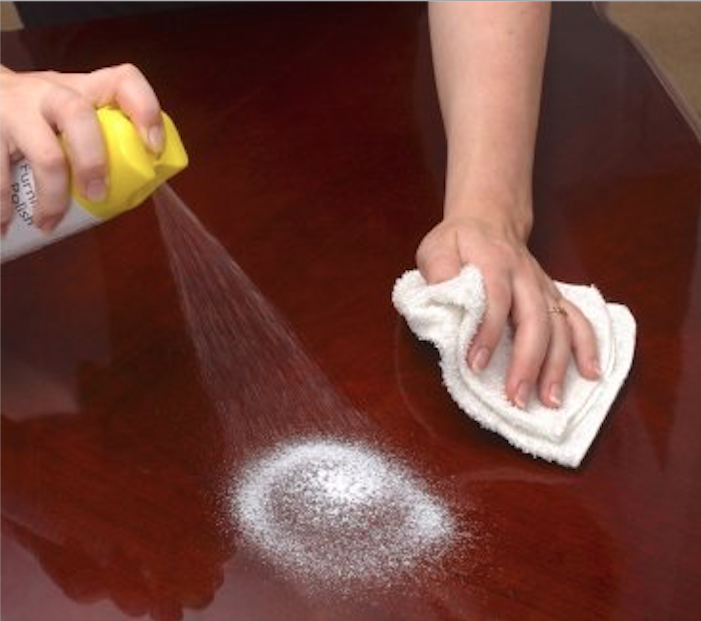 What to do in case you don't have sprays?
In situations where you do not have sprays or wipes to clean the house, you can consider washing it with soapy water. You just have to supplement little drops of dish soap in about eight ounces of water. After that, you have to mix soap and water. You must understand that soap and water would not kill all the jobs.
By scrubbing the floor and furniture with soapy water will help you to remove the germs and coronavirus from all the surfaces.
How to clean the most-touched surfaces?
There are many places in the house, which you touch frequently. These places are also touched by strangers or visitors who come to your house. You have to make a list of all the touch surfaces and then use the sprays or wipes to clean these places properly. For instance, the shoe rack might be touched by a friend. Here are some of the high-touch surface areas, which you need to look out for.
TV remote
Faucet handles
Doorknobs
Counters and tabletops of your wooden furniture where you cook and eat
Toilet handles
Refrigerator and microwave doors
Drawer pulls
Stair Railings
Light switches


Many people might also touch the Wooden chair or sofa set while seating. So you need to clean all the places. You must follow all the things properly so that you can get a chance of maximum safety around your house. It becomes more important for the people who have kids and elders in their house. It is because they have a weak immune system and are more prone to the coronavirus so it's better for them to stay in separate rooms and do not go outside.
Why wear a glove when you clean home and furniture?
Yes, you must always wear gloves when you are cleaning your home furniture and other items. It is because if the furniture has a coronavirus particle, then you can protect your skin from getting in contact with it. If you are cleaning a coffee table, Make sure that you do not miss any spot and clean all the furniture thoroughly to avoid any issues with coronavirus.
If you are cleaning a surface without using gloves, then you have to wash your hands before and after the cleaning. You have to clean your hands before because you need to remove any type of germs or bacteria on them. And you have to wash it after so that you can remove the germs and bacteria from your hand.
Do you need to wash the gloves?
Yes, it is highly recommended, There are various types of gloves available in the market. Some of the gloves are used and throw as you can only use them once. If you have invested in reusable gloves, then you have to wash them frequently. You need to wash the gloves after every used to ensure that you can easily keep them clean. It's not only about gloves the cloth which is used to clean the dining table or any other furniture should also be washed with soap or disinfectant.
What is some other method to ensure that your house remains clean?
Here are some of the things that you can do to ensure that you do not bring a virus to your house.
Take off your shoes – Everyone should take off their shoes when they get back to their house. If you have touched the surface of the road, which was infected by a person, then you might risk bringing the virus back to your house. That is why you should properly clean everything and take off your shoes before you enter the house. It will help you to prevent the spread of the virus in your house and ensure that everyone remains protected.
Change the clothes – Make so that you always change the clothes whenever you come back to the house. Make sure quickly to change the clothes when you come back to the house. You can try to wash the cloth instantly when you change them. It will help you to avoid the spread of coronavirus if you have any particles on your clothes.
Wash your hands – Whenever you clean your house or do any chores, you should wash your hands. It is one of the essential things that every person should consider to protect themselves from coronavirus. For instance, if you touch the surface, which is infected with coronavirus, and then touches your hand on a sensitive area, then the Coronavirus can infect you. Not only will it be dangerous for you, but you also risk infecting your family members. They should be cleaned frequently to ensure that you get the best outcome.
Wash all goods purchased in this time:-
Wash all fruits, vegetables and clean the packed food packing
So, make sure that you follow all the things mentioned to get the best outcome. By checking out, all these things will help you to minimize the risk of coronavirus in your house. You can simply bring these changes to everyone at your house to ensure that they also keep themselves protected.
What do we all need to do in this moment of crisis?
Well, it might seem off-topic, but one can plan to buy or add to wishlist items like online furniture ( for better décor of homes), clothes, home décor items, make plans for next vacation, etc. Spread and share positive words on this tough time. Spend quality time with your family, play cards, carrom board, etc
We also have a social responsibility and below are few
Don't use masks at home – You might think that this is the opposite of what the doctor suggests. Here we are trying to say that you should avoid wearing a mask at home. As you already watched in the news that there is a shortage of facemasks all around the world. If you get lots of face masks at your house and do not use them properly, then it means the doctors and the people who need it do not get a face mask. That is why you should always limit the use of a face mask at home and avoid buying more masks if you do not need it. But one can use a triple-layer fabric homemade mask while staying at home
So make sure that you were doing any of these things to protect yourself from the global epidemic. You must learn about the symptoms of Coronavirus, and if you see any signs of the virus in yourself or any of your family members, then you should immediately get tested or consult a doctor. One should always be careful when it comes to such infectious diseases. You can only protect your family when you are careful and aware of all the things. The rise of death due to coronavirus is increasing every day, and you need to be cautious about everything.
If you like our article then, please give you suggestions and write comments (Update on 10/08/2021)