Stylish Console Table Designs Curated For Your Home
Monday, January 31, 2022
Do you know the interesting history of Console Tables? Console tables have come a long way since their introduction in France in the 17th century as rectangular slabs supported by wall-mounted brackets. They're normally 30 to 36 inches tall and have wide, shallow tops; they're usually square or rectangular, although demi-lunes are a beautiful option. Console tables were mostly used as decorative furniture when they were originally created. They didn't have much in the way of functionality in their designs. They got more and more functional over time while maintaining their ornamental qualities.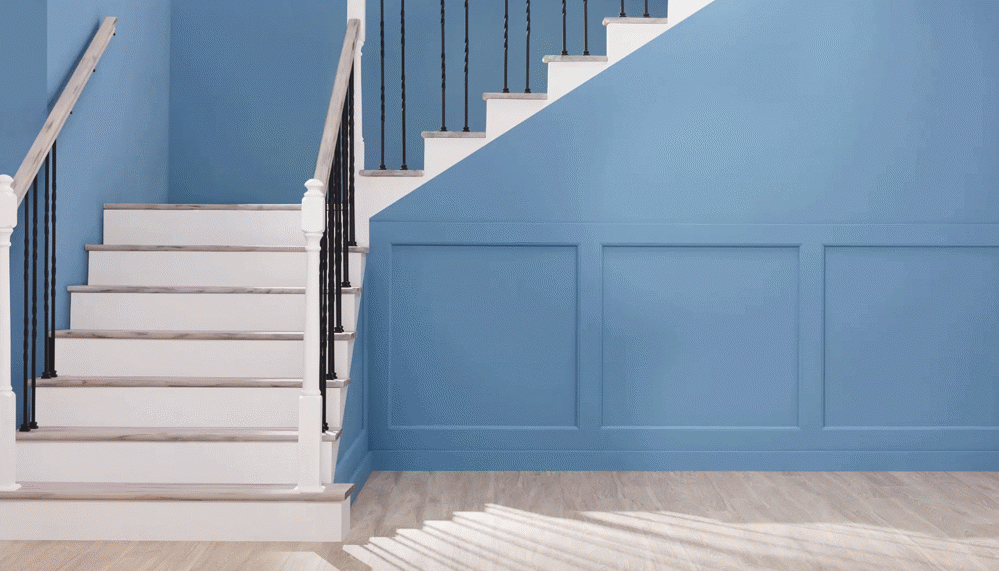 But, is there any reason to bring the Console Table to your home? There are many reasons to place an entryway table in your space. Console tables are ideal for narrow areas such as corridors and entryways. When space is at a premium, they can also be used as bars, vanities, or desks. You can also place one against the back of a sofa and decorate it with lighting or other items. It is a multifunctional table that can be used in many types. The Home Dekor experts in Delhi curated some unique and interesting console table designs that look great or perfect!
The Marble Console Table is made in a contemporary style with a white marble top and a mild steel framework. The console is strong and appears to be light in weight, making it ideal for even small spaces. To make it a fantastic feature of your room area, fill it with unique artworks, sculptures, and showpieces.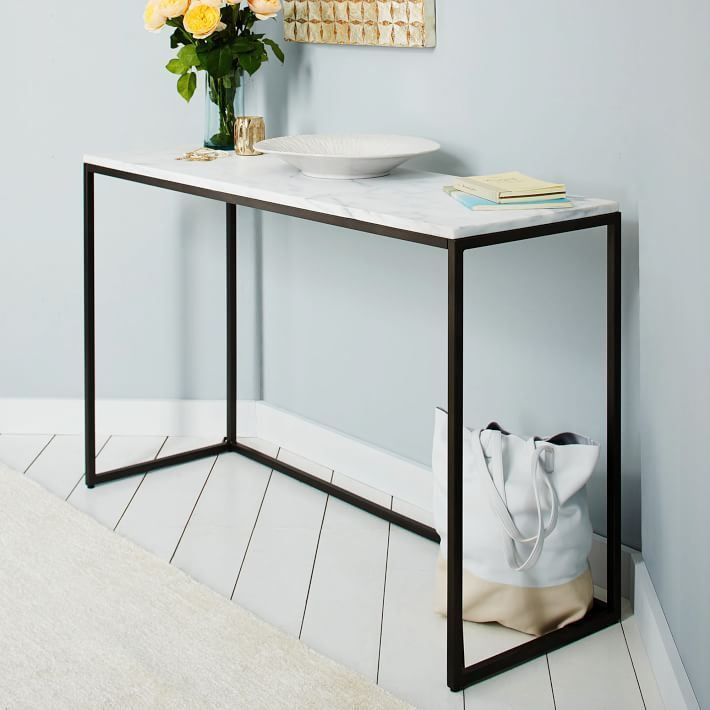 It is easy to use and store things, and it has a long life. Jarrah console table constructed of solid acacia wood with two doors and metal legs. It was created with the intention of being used as living room furniture and bedroom furniture in the home. Due to the natural nature of the material, texture and color may vary from piece to piece. On the drawer front, the original Stone layer is used.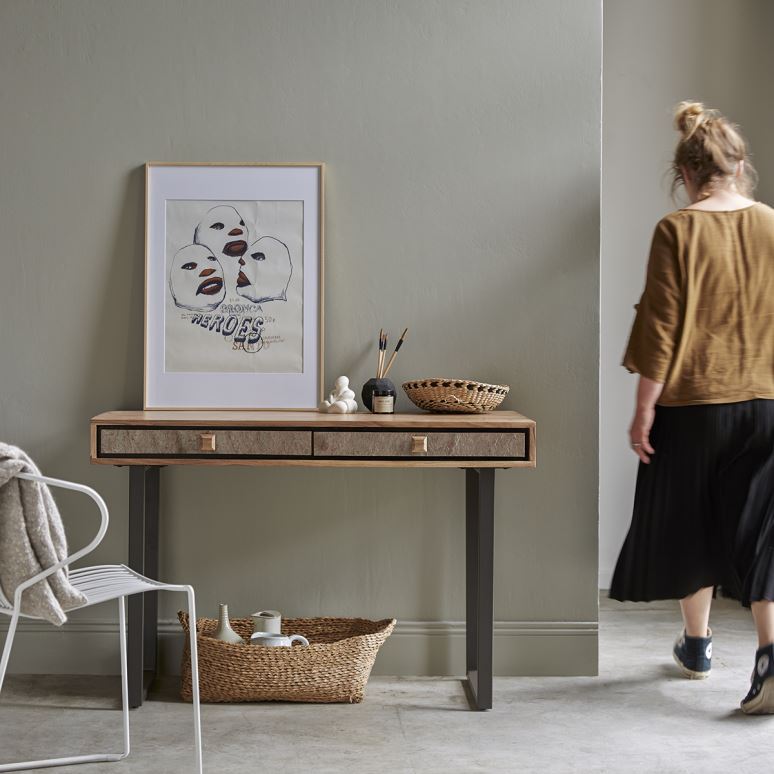 Rustic white console table made of solid mango wood with various hand carving on all four sides and turned legs, with natural top and distressed white sides and legs. It can offer living room furniture an appealing aspect with a wall hanging carved mirror.
Natural grain visible and a natural finish provide a really appealing aesthetic. Due to the natural nature of the material, texture and color may vary from piece to piece. It's simple to use and manage, and it lasts a long time.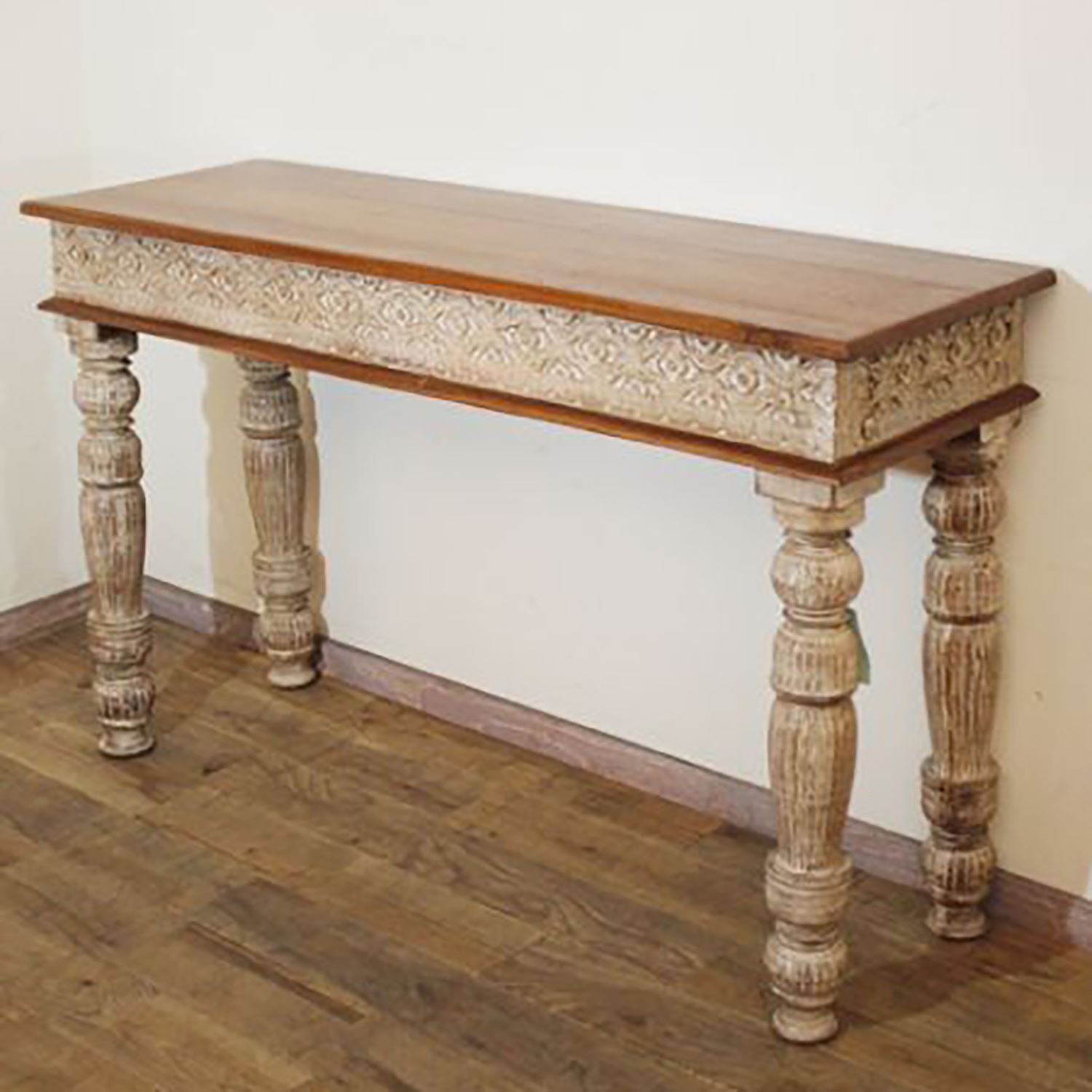 Every piece of furniture, like this finely crafted multipurpose Console Table made of genuine Sheesham wood, reflects your personality. This table can be used in any room, including the drawing-room, living room, and even the bedroom. A handcrafted piece of furniture that will give a splash of color to any room it is placed in. The table's natural finish enhances its appeal and adds character to the room in which it is placed. Add this piece of furniture to your decor and prepare to receive a slew of compliments.
Complete your home décor with a console table that enhances the beauty appeal of your space. The Home Dekor has a variety of console table designs in different finishes, colors, and styles. So you just need to pick out the right console table for your space.