RAJASTHAN – THE GIANT GLOBAL EXPORTER OF SOLID WOOD FURNITURE IN INDIA
Sunday, July 3, 2022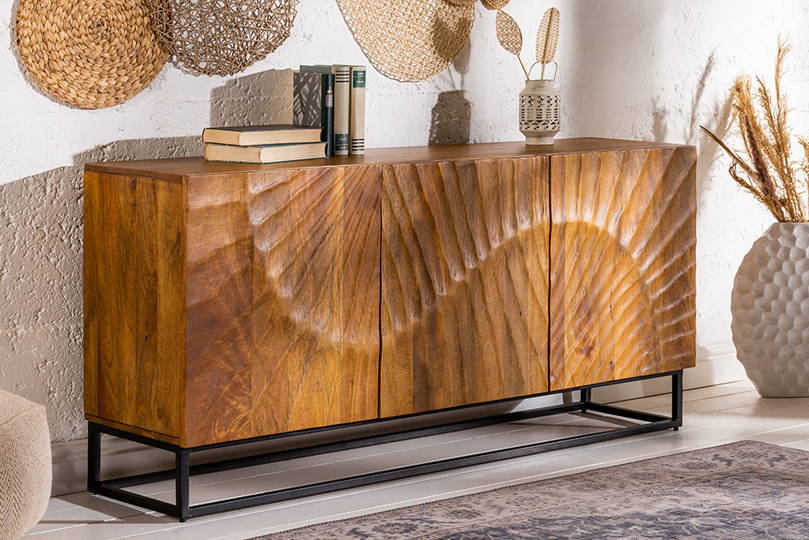 Furniture export from Rajasthan India
Thanks to Rajasthan, the furniture industry is a sunshine sector in India and is seamlessly exporting to top countries like USA, Germany, UK, and Netherlands. The indigenously manufactured solid wood products are globally known for their fine quality, intricate craftsmanship and durability, and strength. The unique designs with detailed expertise are a perfect fit in every home's interior be it indoor furniture or outdoor.
ABOUT RAJASTHAN – LAND OF CULTURAL HERITAGE
Rajasthan aw inspires tourists with its mesmerizing culture, tradition, art, and architecture. Jaipur, commonly known as the pink city of India has thoughtfully planned architecture and enthrals tourists with forts, monuments, museums, and a vast local market. Udaipur, the city of lakes is the hub of Indian history with a city Palace, temples, lakes, etc. Jodhpur, the sun city, and Jaisalmer, the golden city, are famous spots due to their magnificent architecture and various art and crafts.
Apart from the rich culture and heritage, the city is known for its wide range of woodwork i.e Sheesham, Babool or Accacia, and mango is commonly used in abundance in Rajasthan handicraft export furniture items. Sun city is the current day scenario's biggest manufacturing and exporting hub for solid wood furniture.
RAJASTHAN AND SOLID WOOD FURNITURE
With changing trends in interiors, solid wood furniture stays evergreen and constant. Be it very opulent and luxury design or a minimal interior theme, solid wood furniture with its interesting characters, natural grains and raw finesse adds charms to every home space. Rajasthan is known as the biggest exporter of solid wood furniture in India. The solid furniture is made from hardwood. Before the wood is used in furniture, the log is cut and left to season. Seasoning is the process where moisture in wood is dried out to an optimal level in order to make it ready for furniture. The artisans and skilled craftsmen in Rajasthan use age-old techniques and tools to ornate and detail solid wood furniture like etching, carving, embossing, chiselling, etc.
RAJASTHAN FURNITURE MARKET
Rajasthan furniture market is huge and globally known for its solid wood furniture export. Selection of the right kind of wood, seasoning to attain the desired quality and strength, proper designing, joining methods and smart adhesives with ancient skills and crafted techniques make the furniture a classic fit for all and sundry.
PRODUCTION AREA
Rajasthan's manufactured furniture has a touch of grandeur and royal charm to it. Rajasthani furniture is known for its beauty, strength and style. The well-crafted pieces, in solid wood with little metal detailing, are the epitome of traditional techniques and the rich heritage of India. Rajasthan is the largest state in India and has the majority of manufacturing units for solid wood furniture. The production area for furniture is maximum in the state. Prominent places for furniture manufacturing in the state includes Jodhpur, Jaipur, Churu, Ramgarh Shekhawati and Udaipur. The state is well known for its skilled carpenters with minute detailing and layering techniques, which embellish the furniture for commercial, corporate and residential interior spaces. Cluster-based development has helped a lot to synergize the existing resources and provide an opportunity for manufacturers to acquire technology, access capital, upgrade their skills, and cater to the needs of international buyers or Importers.
CHARACTERISTICS OF RAJASTHAN FURNITURE
The furniture is beautifully handcrafted with traditional techniques and details
The furniture boasts intricate carvings, typical of the Mughal era, and a remarkable colour scheme to suit the royal theme.
The main features of Rajasthani furniture include jaroka, bakra design, Meenakari, hand painting, use of mirrors, and coloured glass. Meenakari was introduced by Maharaja Man Singh in the late 17th century and it is a visual treat.
All the furniture exported from the state of Rajasthan follows international standards and certifications like FSC, Vriksh, Sedex etc.
Shekhawati style furniture is influenced by historic culture and a fusion of woods, embossing, and beautiful prints which adds charm to the furniture
Barmer is famous for its variety of carved furniture inspired by Hindu and Jain temples. The key features include intricate carving, excellence in details, innovation, and finesse in solid wood furniture
The furniture of this state is not just a piece of wood but a display of royal art and tradition that enhances the overall appeal of your home. Be it beautifully carved bed, latticework screens, ornate chests, beds, chairs, or sofas, they all make for a kingly castle.
CONCLUSION
Rajasthan furniture has touched the hearts of global users. Right in the streets of Jodhpur, an old carpenter is pictured distressing paint on a newly made chest of drawers to make it look as if it has come straight from the streets of Brooklyn. The sleek hardwood furniture suits not only modern, and contemporary but also Scandinavian interiors. Be it hand-carved classical furniture or minimal straight-ended detailed piece, Rajasthan has crossed all parameters when it comes to exporting furniture globally. The natural techniques, hard-crafted detailing, and use of natural remedies for polishing add a unique and homely charm to the furniture making it a perfect blend in every home's interior.